We love Android here but as Android becomes more and more complex, it's all too often the case that some of it's best features remain mis-understood, unused or even known about at all.  USB OTG is one of those features.
What is USB OTG?
OTG basically stands for "on the go" and USB OTG is a really useful but often overlooked feature of rugged Android devices that facilitates communication between all kinds of different devices.  So what i here you say! I just connect my device to my PC all the time?  Well that's not actually using OTG at all!  OTG is where the Android device is actually hosting the connection.  In the case of syncing with a PC, the PC hosts the connection and the Android device is the slave.  IN the the case of OTG, the Android device is the host and this opens up all kinds of possibilities as your Android mobile device becomes the boss!
How do you use OTG
All you need is an OTG cable or adapter, we supply one with every Raptor Device, but you can buy one quite cheaply if you look about.  Simply plug one end into your device and you;re good to go.  No configuration is needed, it's all built into Android.  At the other end of the cable you'll see a USB-A port, the same as you have on your PC or laptop.  Just like your PC you can now plug in various USB driven accessories.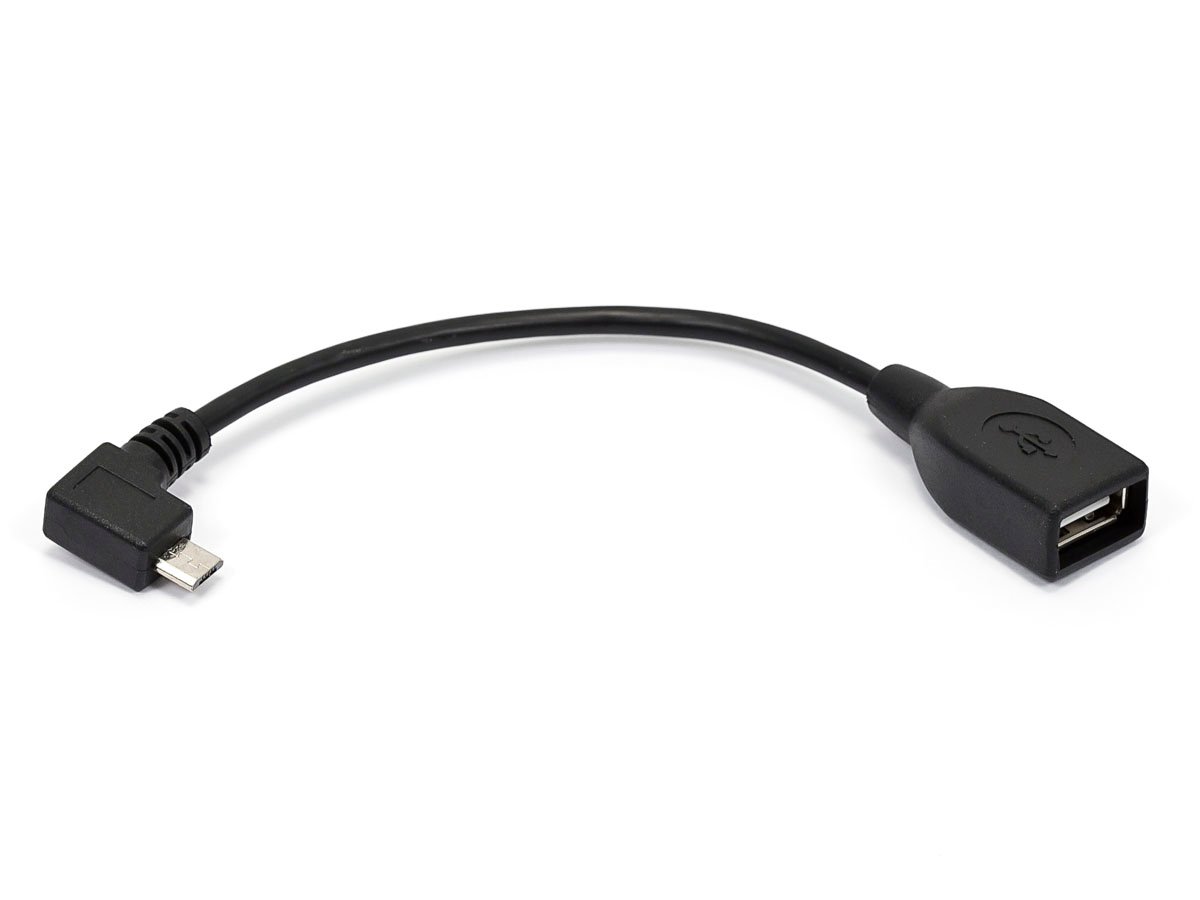 What can I Plug in and use?
Well firstly you can experiment, if it fits, plug it in and see what happens as the chances are the Android device will know how to use it, however here's a list of things to get you started:
Mouse
Believe it or not you can plug in any standard USB mouse and your Android device will recognise it.  You'll see a cursor on your screen and you can now use your Android device just like your PC.
Keyboard
Plug in any USB keyboard or keypad and it'll work the same as on your PC.  No more fiddly screen based keypad for you!
Barcode Scanner
Connect a USB based barcode scanner and it'll work without any configuration in wedge-like mode.  This is a really great way to add retail standard barcode scanning to any Android device without having to tussle with Bluetooth.
USB Storage
You know that USB data storage key you have, well plug that into your OTG cable and it'll boost your devices storage too.  It'll simply present itself as a new drive and using any file manager you can read or write to it in the normal way.  Great for storing photos on long trips or watching movies on the plane!
Gaming controller
Whilst not strictly an Enterprise level feature! You can plug in a USB based gaming controller and it'll bring a whole new dimension to gaming on your Android device and yest that includes the PS4 or Xbox controllers you might already have.
So for some of you this will be a really great feature to unlock and use.  Let me know what you try and if it works.